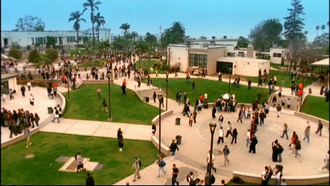 Neptune High is the local high school of Neptune, California. Their school team is the Pirates and their mascot is a parrot. Neptune's main rival is Pan High. Mr. Van Clemmons is Principal. Neptune High features in Season 1 and 2 of the Veronica Mars(series). Neptune High is known to be split into two groups: the rich kids or 09ers and the poor kids. The school has a high crime tendency therefore police inspections take place at Neptune High monthly. Although, there are locker inspections there has still been student murders, underage drinking and rape. The school colors are green and yellow. The school also offers several extra-curricular activities including: Cheerleading, Pep squad, Dance Team, Soccer(football), Basketball and the Newspaper team that provide Pirate Points which allow students to order food from restaurants instead of eating canteen food. The school also has a secret society called The Tritons only the best in everything are chosen.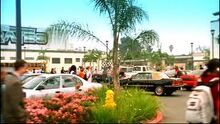 Students and Alumni
Edit
†Did not graduate from Neptune High.
(Deceased)
Ad blocker interference detected!
Wikia is a free-to-use site that makes money from advertising. We have a modified experience for viewers using ad blockers

Wikia is not accessible if you've made further modifications. Remove the custom ad blocker rule(s) and the page will load as expected.