Nikon 8800

Type
8800
Model
Nikon
Purpose
Photography
Users

Veronica Mars, Keith Mars
Nikon 8800 is a digital single-lens reflex camera with a maximum hold of eight megapixels and is able to hold a wide variety of lenses with the wide angle zoom as it's most used. This camera is used by Veronica Mars throughout Season One whenever she is out in the field.
Description
Edit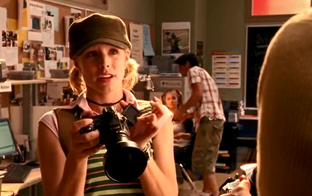 Appearances
Edit
Ad blocker interference detected!
Wikia is a free-to-use site that makes money from advertising. We have a modified experience for viewers using ad blockers

Wikia is not accessible if you've made further modifications. Remove the custom ad blocker rule(s) and the page will load as expected.